...News and Notes
Our Kit Sale Continues! All quilt kits are on sale 20% off thru Sunday, July 18th! Use Coupon Code JULYKITS at check out (on our website or local in shop) to receive 20% off regularly priced kits. (Excludes Block of the Month kits)
New Upcoming Block of the Month Program & Limited Openings in Current BOM:

Just Listed! Red Robin Block of the Month designed by Sheryl Johnson of Temecula Quilt Co. begins in August and runs for 6 months. Click Here for more information and to register to hold your spot!




Bundle Up is a six month program that recently began...so your Bundle Up quilt will be finished by Chilly Weather time if you jump in on this one! Click Here for the details and to register and secure your spot!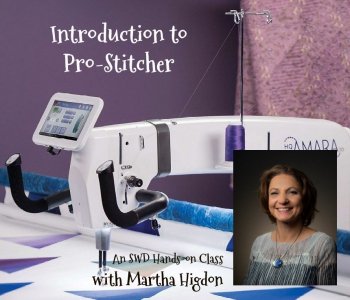 The Handi Quilter Van is coming next week and we're filling our classroom with HQ Amara's with Pro-Stitchers for some Hands-on Event classes with HQ Educator, Martha Higdon!

We still have some spaces left in the two Pro-Stitcher classes on Sunday, July 25th! Space is limited in these Hands-on classes ~ We'll have six Amaras with Pro-Stitchers set up in our classroom for five different classes. You can sign up for these now to secure your spot!

Sunday, July 25th 10:00 - 1:00 ~

Intro to Pro-Stitcher

Hands-on Class
Sunday, July 25th 2:00 - 5:00 ~

Let's Quilt - Pro-Stitcher Part 2

Hands-on Class

Click over and check out the class descriptions and register to reserve your spot in these great Hands-on education opportunities! You don't have to own a Longarm to attend these classes!


Along with our special pricing that we have on Handi Quilter systems right now because of our Event, HQ is also running the Quilter's Choice Promotion. Through July 19th choose a free add-on component for the machine that you are purchasing.
...And if you're already a Handi Quilter owner, you can purchase a Secret Drawer, HighLight, or Little Buddy System for 15% off!



And for the Pro-Stitcher owners out there ~

Have you seen the Pro-Stitcher Designer Digitizing software and the Pro-Stitcher Catalog, the design organizing software from Hand Quilter? Use our affiliate code of HQ1470 to get $10.00 off your purchase of this great new software! Go Here to learn more about these great programs

Do you like to browse and purchase digital quilting designs? Check out www.quiltable.com sponsored by Handi Quilter! If you make a purchase there and use our affiliate code Q1470 you'll receive a discount and some free designs!

A Few of the Fun New Products in the Shop!



Halloween Holiday Essentials fabric collection from Stacy Iest Hsu for Moda Fabrics


Winter Botanicals collection by Laura Berringer for Marcus Brothers Textiles



Tochi fabrics from Debbie Maddy for Moda


Karen Nyberg's Earth Views Boxed Aurifil Thread Collection


BladeSaver Thread Cutter ~

Give your used 45mm rotary blades extended life by using them in the BladeSaver Thread Cutter and make cutting your chain pieced fabric projects fast and easy.



Upcoming Classes at SWD!



Binding 201 Class with Letitia Mattu is happening again this Saturday, July 17th from 10:30 a.m. - 1:30 p.m. Add some more techniques to your Binding Tool-belt and take your binding to the next level!



Back by Popular Demand ~ The Modified Windsor Pouch Class with Beth Meister is coming up again! Check out the details and the session options Here



Introduction to Foundation Paper Piecing Class with Suzzie Schuyler on Saturday, July 31st has one more seat available at this writing.

Check out our

Web Calendar

and our Facebook Page for upcoming classes available as we're adding and updating all the time!

Enjoy the Day!
Dawn, Heather & the SWD Gang
Stay informed between newsletters ~ Like our Spring Water Designs Page on Facebook where we share new classes and items that are arriving in the shop all the time ;)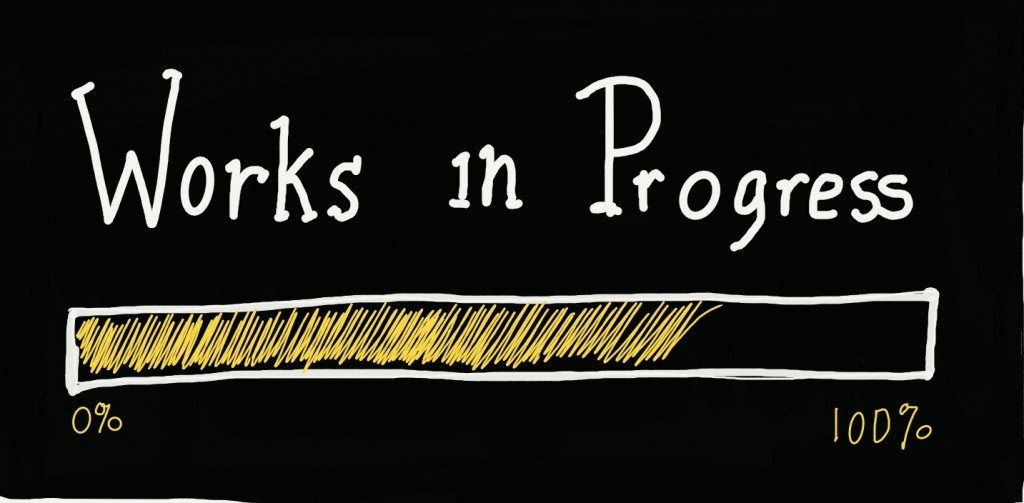 Trying to get some projects finished this year?
Join us in our private Facebook group Quilters In Place for our easy and fun 2021 Fiber Finishes UFO Challenge!
Every month we will post a number that has been randomly drawn and will correlate with a project on your list. We are also lining up some great surprises for this Challenge! Join us on Facebook, or email heather@springwaterdesigns.com for more information!
The July number is #3 ~ Join us over there for the fun and inspiration!

We want to remind you that we continue to have many options in place for you to help meet your shopping and quilting needs at this time. Our brick & mortar store is open to customers our regular store hours (Tuesday - Saturday 10:00 - 5:00 & Sunday noon - 4:00). You don't need to make an appointment to come in the shop, but we are limiting the numbers of customers coming into the shop at one time, and we have sanitizing and washing schedules in place for surfaces around the shop. Mask wearing continues to be welcomed and encouraged by all, and required for those not fully vaccinated.
For those who are still not comfortable going into stores, we will continue to serve our customers' needs through web and phone sales! You can choose to have your orders shipped right to you, or we continue to offer our no-contact outdoor bin pick up too! Pick up is available during regular shop hours.
We encourage everyone to stay safe and keep to what you are comfortable with ~ give us a call any time and we can help you meet your quilting needs in whatever way is best for you and your individual situation ~ We want to err on the side of caution and keep everyone healthy and happily quilting :)
Take Good Care and Enjoy!
Dawn, Heather & the SWD Gang