...News and Notes


As a Thank You to our great customers, we've started a Loyalty Rewards program at Spring Water Designs! We'll ask your name at check out and as you make your purchases in our store, our system will automatically keep track...when you accrue enough a coupon will be printed right on your receipt! Currently you'll earn a $5.00 Off coupon for every $250 you spend on shop merchandise.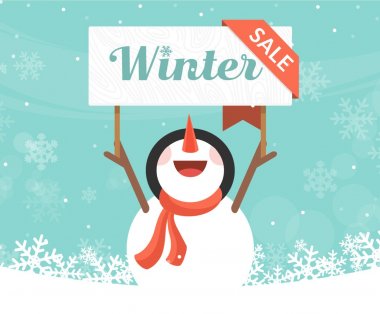 Winter is still pouring it on, so our Winter Sale continues (while supplies last) with 30% off all Winter themed, Christmas & Autumn fabrics, Flannel fabrics, Kits and Pre-cuts! (Half yard minimum cut on bolt fabrics for the sale). You can shop the sale in-store or online using Coupon Code BRRR30



We have a new Block of the Month registration open ~ Bundle Up is a six month program that begins in April! Click Here for the details and to register and secure your spot!



When possible we are also offering small in-person class options ~ The Mirror Mirror Quilt Class with Dawn Fleming is coming up this Saturday, Feb. 27th

All of our classes are being held in a safe and responsible manner that reflects all current guidelines and precautions to protect our students, teachers, and staff.



Check out our

Web Calendar

for upcoming classes available as we're updating all the time!




Just a reminder of the new shop hours here at Spring Water Designs:
Tuesday - Saturday 10:00 a.m. - 5:00 p.m.
Sunday noon - 4:00 p.m.
We will be Closed on Mondays
beginning in February

Also as a reminder this month, if there is any inclement weather check to make sure that the shop is open regularly posted hours. Our staff comes from all directions to get to our shop and February/March weather can affect our store hours. You can always check our Facebook page or call the shop for up to the minute changes. (410)381-0695
Like us on Facebook where we share new classes and items that are arriving in the shop all the time ;)


Trying to get some projects finished this year?
Join us in our private Facebook group Quilters In Place for our easy and fun 2021 Fiber Finishes UFO Challenge!

Every month we will post a number that has been randomly drawn and will correlate with a project on your list. We are also lining up some great surprises for this Challenge! Join us on Facebook, or email heather@springwaterdesigns.com for more information!

The February number is #5 ~ Join us over there for the fun and inspiration!



Mark your Calendars for the 2021 Quilt's Around the Bay Shop Hop!

Friday, April 23rd thru Sunday, May 2nd. The 2021 Theme is Flowers Around the Bay!

Watch for the unveiling of the blocks coming up in March :)

We want to remind you that we continue to have many options in place for you to help meet your shopping and quilting needs at this time. Our brick & mortar store is open to customers our regular store hours (Tuesday - Saturday 10:00 - 5:00 & Sunday noon - 4:00). You don't need to make an appointment to come in the shop, but we are limiting the numbers of customers coming into the shop at one time. To adhere to community guidelines, we have installed barriers in place to help with Social Distancing, we require that everyone wear a face mask to come into the store (Our staff wears a mask for you, and our visitors are required to wear a mask to protect our staff), we will give you some hand sanitizer as you come in, and we have sanitizing and washing schedules in place for surfaces around the shop. We will keep you updated if situations require us to make any changes.

For those who are not comfortable coming into the store, we will continue to serve our customers' needs through web and phone sales! You can choose to have your orders shipped right to you, or we continue to offer our no-contact outdoor bin pick up too! Pick up is available during regular shop hours.

We encourage everyone to stay safe and keep to what you are comfortable with ~ give us a call any time and we can help you meet your quilting needs in whatever way is best for you and your individual situation ~ We want to err on the side of caution and keep everyone healthy and happily quilting :)

Take Good Care!
~ Dawn, Heather & and the SWD Staff
(410)381-0695
springwaterdesigns@gmail.com
www.springwaterdesigns.com