We're still Shop Hopping thru tomorrow, Sunday, May 2nd! The 2021 Theme is Flowers Around the Bay! This year you can travel to the six different shops, and also have an internet component for those who can't get around to all the shops.

We have kits available for both our Purple Coneflower block and our Spring on Chesapeake quilt Setting...and are busy cutting more as needed!


The Spring Water Designs collectable flower block is the

Purple Coneflower

! Free patterns are available in the shop thru tomorrow during the Shop Hop and we have kits available for purchase in the shop and on our website even after the Hop!



Our quilt setting is called Spring on the Chesapeake and we have setting kits available on our website and in the shop. Our setting kit also includes our exclusive pre-printed fabric label that you can use for the back of your quilt.
The blocks can be collected from all the participating shops ~ both in the shops and through phone or web purchase.

You can download your Passport Here with information on the Grand prizes and the participating shops. Travel to the shops (or purchase their block kits by phone or web and you will enter the individual shop drawings. If you travel in-person to all six shops, and get your passport stamped you will not only be entered in the individual shop drawings, the Grand Prize drawing, you'll also receive a card good for 10% off all regularly priced items from the participating Hop shops all year long!

Participate any way that works best for you, and enjoy the 2021 Quilts Around the Bay Shop Hop ~ Even if you can't get to all six shops by the end of tomorrow, stop by and get your name in for a chance to win our drawing basket of goodies :)

New Upcoming Block of the Month Program!



We have a new Block of the Month registration open ~ Bundle Up is a six month program that begins this month...so your Bundle Up quilt will be finished by Chilly Weather time! Click Here for the details and to register and secure your spot!



We're also hosting several upcoming Zoom Classes with Handi Quilter National Educators! Each of these 2 hour Zoom classes costs only $30 with a National Educator and space is limited! Here is a list of the upcoming class topics and Educators (Click on the Class name to go to the listing for a description and to register):


Friday, June 25th 1:00 - 3:00 ~

Introduction to PS Designer

with Audrey Vrooman

We've also scheduled Hands-on Event classes for Friday, July 23rd thru Sunday, July 25th with HQ Educator, Martha Higdon! Space is limited in these Hands-on classes ~ We'll have six Amaras with Pro-Stitchers set up in our classroom for five different classes. You can sign up for these now to secure your spot!

Friday, July 23rd 10:00 - 5:00 ~

Getting Started with Longarm Quilting All Day Hands-on Workshop


Saturday, July 24th 10:00 - 1:00 ~

Free Motion Quilting. You Can Do It!

Hands-on Class
Saturday, July 24th 2:00 - 5:00 ~

Can't Have Enough Rulers

Hands-on Class
Sunday, July 25th 10:00 - 1:00 ~

Intro to Pro-Stitcher

Hands-on Class
Sunday, July 25th 2:00 - 5:00 ~

Let's Quilt - Pro-Stitcher Part 2

Hands-on Class

Click over and check out the class descriptions and register to reserve your spot in these great Hands-on education opportunities! You don't have to own a Longarm to attend these classes!



And for the Pro-Stitcher owners out there ~ Have you seen the new Pro-Stitcher Catalog, the design organizing software from Hand Quilter? This organizational tool can be used to catalog all the digital designs you own! Use our affiliate code of HQ1470 to get $10.00 off your purchase of this great new software! Go Here to learn more about the PS Catalogue!


The next Big Savings promotion from Handi Quilter is a Zero Down/0% Financing promotion Plus Free Shipping that runs from May 14th thru 24th! Ask us about our Event special pricing in combination with this HQ Promotion ~ We can help to customize your new Longarm machine package :)

When possible we are also offering small in-person class options too ~



And our next Beginning Quilt Piecing Class with Letitia Mattu begins again on Saturday, May 8th. Learn to piece a quilt and perfect your techniques along the way in this 5-session class! Sign up right away to secure your spot, spaces are limited.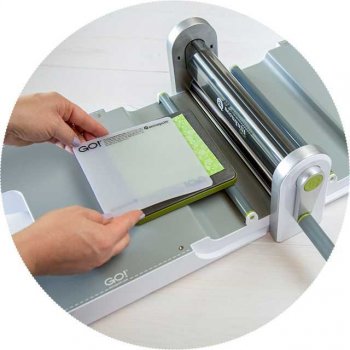 We're also running another session of our AccuQuilt Best Practices Class on Saturday, May 8th from 10:00 a.m. - noon!

All of our classes are being held in a safe and responsible manner that reflects all current guidelines and precautions to protect our students, teachers, and staff.

Check out our

Web Calendar

for upcoming classes available as we're updating all the time!

A Few of the New Items in the Shop ~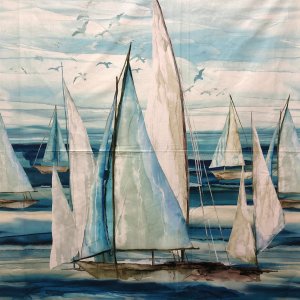 Sail Away from Northcott Fabrics ~ This lovely collection also includes a canvas tote panel :)



Maryland designed by Kathy Schmitz for Moda has three color tones and panels!



Hopewell by Jo Morton for Moda fabrics and a cute kid collection called On the Go by Stacy Hsu has been going quick!



And for a couple of Summer kits we have the boxed kit from the America the Beautiful collection by Kate Spain for Moda that makes both the wall hanging shown and a tablerunner, and the Welcome to the Beach Kit using the panel and fabrics from Timeless Treasures!

Supply chains have been "interesting" to work with this year, but fabrics and supplies are beginning to roll in. Keep watching our newsletters and FB page to see whats new...but better yet, make your next creative excursion to our shop or website!


Stay informed between newsletters ~ Like our Spring Water Designs Page on Facebook where we share new classes and items that are arriving in the shop all the time ;)


Trying to get some projects finished this year?
Join us in our private Facebook group Quilters In Place for our easy and fun 2021 Fiber Finishes UFO Challenge!

Every month we will post a number that has been randomly drawn and will correlate with a project on your list. We are also lining up some great surprises for this Challenge! Join us on Facebook, or email heather@springwaterdesigns.com for more information!

The May number is #12 ~ Join us over there for the fun and inspiration!




We want to remind you that we continue to have many options in place for you to help meet your shopping and quilting needs at this time. Our brick & mortar store is open to customers our regular store hours (Tuesday - Saturday 10:00 - 5:00 & Sunday noon - 4:00). You don't need to make an appointment to come in the shop, but we are limiting the numbers of customers coming into the shop at one time. To adhere to community guidelines, we have installed barriers in place to help with Social Distancing, we require that everyone wear a face mask to come into the store (Our staff wears a mask for you, and our visitors are required to wear a mask to protect our staff), we will give you some hand sanitizer as you come in, and we have sanitizing and washing schedules in place for surfaces around the shop. We will keep you updated if situations require us to make any changes.

For those who are not comfortable coming into the store, we will continue to serve our customers' needs through web and phone sales! You can choose to have your orders shipped right to you, or we continue to offer our no-contact outdoor bin pick up too! Pick up is available during regular shop hours.

We encourage everyone to stay safe and keep to what you are comfortable with ~ give us a call any time and we can help you meet your quilting needs in whatever way is best for you and your individual situation ~ We want to err on the side of caution and keep everyone healthy and happily quilting :)

Take Good Care and Enjoy!
Dawn, Heather & the SWD Gang