Skip Navigation
Website Accessibility
In The Garden Wool & Cotton Block of the Month Registration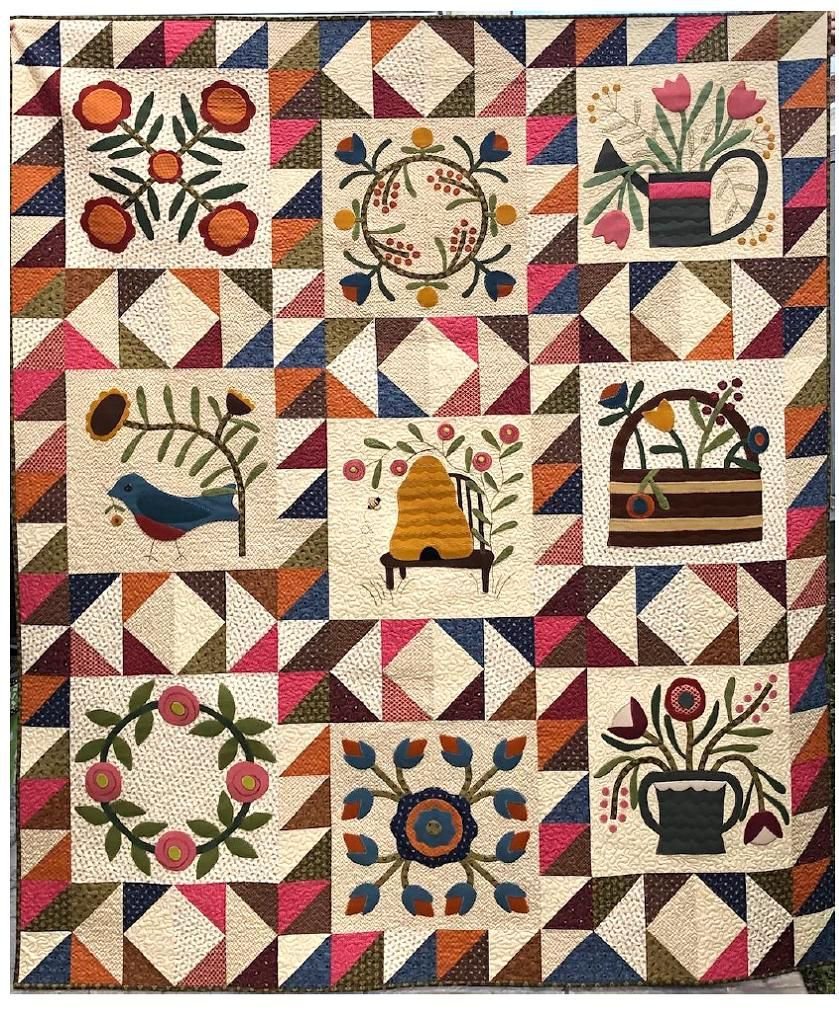 There is currently still space available in this Block of the Month program and you can jump in on it any time!



This listing is for the non-refundable registration fee to enroll you in the In the Garden Wool & Cotton Block of the Month designed by Jenifer Gaston for Marcus Brothers Textiles

In the Garden is Jeni Gaston's debut project for Marcus Fabrics. She combines Marcus Textiles Lanacot Wools with cotton prints from Paula's Companions II by Paula Barnes to create a beautifully detailed samply style layered applique quilt.


Facts about the program:

Monthly fabric packs are available for pick up on the 2nd Thursday of every month (or anytime after that date each month)

Registration fee is $30.00 and includes your complete pattern book. Monthly fee for the block kits each month for 10 months is $36.99 plus optional shipping.

Each month's block pack will include the fabrics for that month's section of the quilt. By the end of the program you will have all the fabrics (and if you worked along each month) for a completed quilt top including border and binding. (Backing fabric is not included)

Finished size of the quilt is approx. 64" x 74"

With each of our block of the month programs, we keep a credit card number on file for you, and your card will be charged each month once that month's fabric pack is available. You are committing to purchase the monthly kits for the entire quilt. Work at your own pace! All of our BOM participants receive assistance as needed. We include Free sew dates throughout the year so anyone local can come and and work on your project, and we offer other discounts and perks to participants along the way :)


About Jenifer Gaston:
Jenifer is one of the three founding sisters who started Primitive Quilts and Projects magazine in 2010. The publication is "dedicated to the primitive quilter, rug hooker, and stitcher."
Since childhood, Jeni has practiced fiber arts and started quilting in 1993. In 1998 she began teaching wool rug hooking and wool appliqu classes in area shops; these classes fueled the beginning of her career as a designer and quilt shop proprietor. She and her sister, Gretchen, launched an online wool and rug hooking business in 1999, followed by their brick-and-mortar shop, The Woolen Willow Quilt Shop in 2004.

"This sweet quilt has traditional patchwork, with whimsical flowers in various vessels and more! One of my specialties is to combine cotton and wool, but the fun twist on this one is that I appliqu d cotton on top of the wool in some of the blocks, giving them some extra depth! You will also find a bit of fun embroidery in some of the blocks. I hope you enjoy this pairing of Paula's Companions and Lanacot Wools, which are yummy!"
In The Garden Wool & Cotton Block of the Month Registration
| | |
| --- | --- |
| | Thu, Dec 14, 2023 at 10:00 am to 5:00 pm |
| | |